Floor 8, 123 Ly Chinh Thang, District 3, Ho Chi Minh City
Private room
As your workgroup grows, choosing a private office gives you convenience and privacy, teamwork is easier when you can discuss right in the room, turn walls into presentation spaces or tables. Write creatively and with inspiration.
At Comspace, the private offices are diversely designed, suitable for working groups from 3 to 12 members with fully furnished. You are free to design your office to suit your function and brand.
With the option of a private office at Comspace, allowing you to have your own space for the team as well as all functional spaces: reception, meeting room, cafeteria, bartending, reception hall, interview booth. .. but still ensure cost savings by sharing all other amenities.
With the advantage of flexible rental period, no long-term commitments required like traditional offices, private offices in coworking are gradually becoming a new trend in the era of digital transformation and technology 4.0.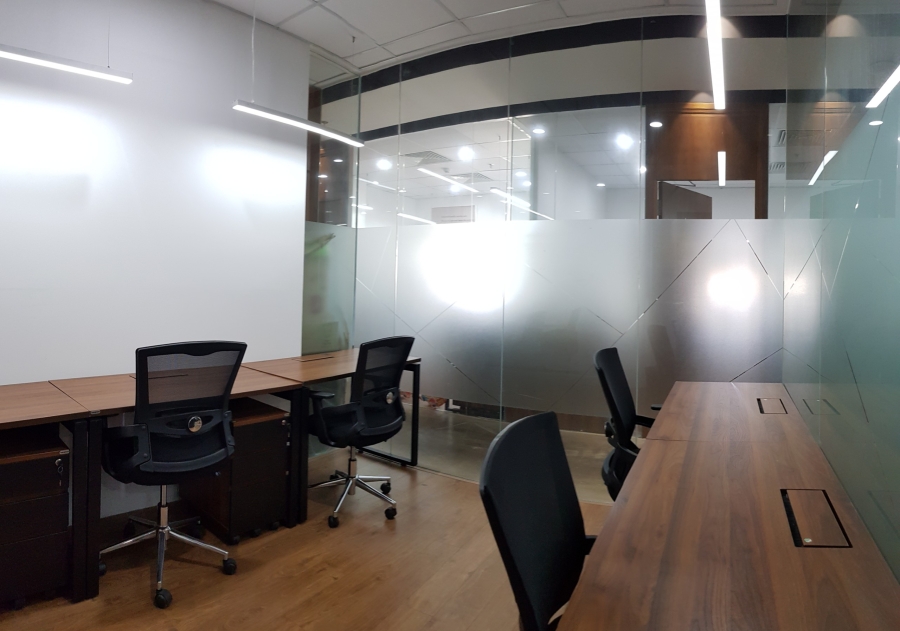 Service details
14,100,000 VND/month
Private room with full furniture
Pantry utilities with daily tea, drinking water, and coffee
Utility areas: guest lounge, pantry, dining room
Modern and professional meeting room, equipped with Smart TV, wireless connection
Free parking
Multifunction printer
Maybe you are interested
Meeting Room
400,000 VND/hour
Free for motorbike and car parking
Elegent and morden meeting room
Coffee, tea, bottled water
High speed internet access
Notepad & pens
Flipchart whiteboard
Support staffs
Smart TV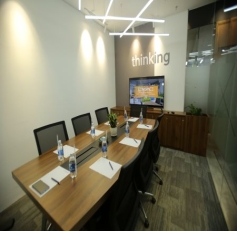 DEDICATED DESK
3,900,000 VND/month
Dedicated desk at the Co-working area
Use of common areas Bench, Booth, Relax Zone
Pantry utilities with daily tea, drinking water, and coffee
Utility areas: guest lounge, pantry, dining room
Connecting the business community, co-workers at Comspace
High speed internet access
Multifunction printer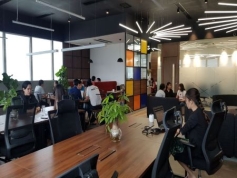 Business Address
331,500 VND/month
Company name board and address for registration
Modern and professional meeting room, equipped with Smart TV, wireless connection
Pantry utilities with daily tea, drinking water, and coffee
Utility areas: guest lounge, pantry, dining room
Receptionists support in welcoming guests, handling mail and parcels
High speed internet access
Multifunction printer
Free parking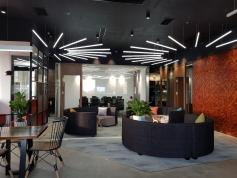 Day Tripper
180.000 VND/day
Optional desk in Coworking area
Use of common areas Bench, Booth, Relax Zone
Pantry utilities with daily tea, drinking water, and coffee
Connecting the entrepreneur's community, members at Comspace
High speed internet access
Free parking
Connecting the business community, co-workers at Comspace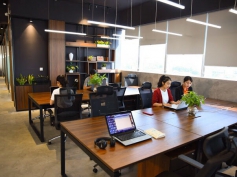 HOT DESK
2,500,000 VND/month
Private working seat in the Co-working area
Use of common areas Bench, Booth, Relax Zone
High speed internet access
Pantry utility with self-service tea, water and coffee
Connecting the business community, co-workers at Comspace
Private working seat in Co-working area
Use of common areas Bench, Booth, Relax Zone